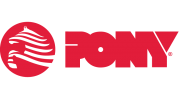 EAGLE 2.0
The EAGLE has a wide range including men's shirts, women's blouses, polo shirts, medical uniforms, and chef's uniforms. This machine drew on our many years of manufacturing experience and customer interaction to meet the ultimate goal of reducing energy consumption and machine size. It makes a state-of-the-art shirt finisher affordable for every shirt laundry.
The H.A.R.S. (Hot Air Recovery System), is an efficient system for the recapture of air from the shoulder press. This device maintains a constant 150° air temperature and conveys the air through a special channel into the fan to speed the drying of the shirt, reducing energy consumption by 20 to 30%, with faster drying times and higher productivity. It is the only shirt finisher in the world pressing both the yoke and the tucks at the same time, with Teflon press heads to avoid marks on dark fabrics.
Additional innovations include the front horizontal sliding paddle and a brand new adjustable cuff clamps system, with rotating rounded clamps. The PLC TOUCH SCREEN managing functions and finishing cycles, is adjustable and integrated in the main frame. For the operator's convenience, the controls of the basic functions are repeated on the front paddle with customizable buttons. If connected through an Ethernet port, it is possible to control the Pony Touch Technology even from remote locations.
The "TOTAL ELECTRIC" version, in conjunction with the "totally electric" version of the collar and cuff press, allows the installation of a highly productive and professional shirt ironing system anywhere without the requirement for steam or water. The "TOTAL ELECTRIC" version also offers the opportunity to select the "ECO" or "PRO" operation according to different electrical powers available and production volumes.
Request a quote