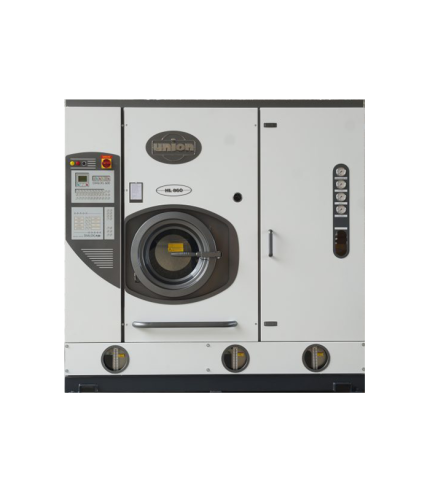 HP & HL 800 Series Product Overview Alternative Solvent Machines
HP & HL 800Series
The HP & HL 800 series offers exceptional cleaning, economically and ecologically in the 35-90 pound load capacities (see specifications) with a wide or narrow footprint to properly accommodate your needs for installation.
Multi-stage solvent/water separation system.
Large-access loading door.
Cyclonic Airflo™ basket
Dialog™ Computer with Dialog Plus™.
Front digital solvent/air temperature display panels.
Easy front access to electronics, computers and still control components.
Two/three holding/transfer tanks with a slanted base, LED illuminated sight glasses (optional).
Sensor Plus™ to prevent foaming and bacteria growth during the distillation process.
Illuminated front sight glass for still and basket solvent washdown inlet.
Optional solvent heating and Unibet feature available.
Optional LED front-loading door light, idiomatic still cleaning system with an optional rake.
Union's I-Connect system (optional) allows remote viewing of the machine's operation and data logging.
All electronic components are ETL-listed.