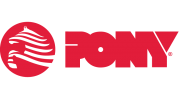 FORMPLUS
The tensioning form finisher FORMPLUS has been designed to meet the needs of the WET cleaning system, which requires vertical tensioning for perfect seam finishing and fabric revitalizing. This form is suitable for jackets, outerwear, leather wear, dresses, and similar garments of any size and texture. Formplus is also suitable for dry cleaned garments, by allowing a very high-quality finishing, limiting the number of touch-ups to very minor details, and increasing productivity without the need for specialized labour.
The high-quality finishing is provided by the special garment tensioning and by the powerful hot air flow. The positioning of the dummy is automatic, thanks to a photocell. Cycles are adjustable, saveable, and managed by a plc with AF Logic interface. All formers of the Formplus series are ready for connection to the external steam supply.
Formplus is available in two versions:
FORMPLUS with microprocessor cycle control, with up to 10 saveable programs. Available in fixed dummy or with 270° rotating dummy versions.
FORMPLUS-S with Plc system as standard, with 10 saveable programs, 270° rotating dummy, and pneumatic lateral and back clamps to fix the vents.
Available options:
GFV iron assembly complete with All Steam iron for final touch-ups.
Request a quote