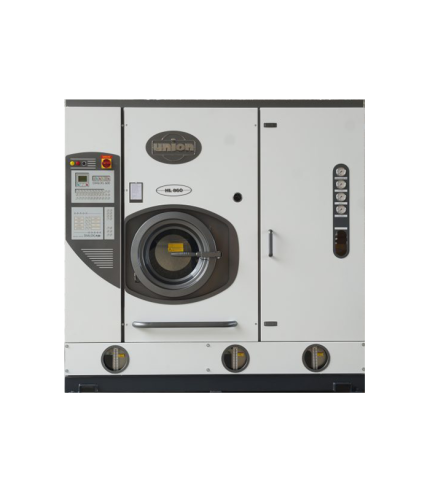 HP & HL 800 Series Product Overview Alternative Solvent Machines
HP & HL 800Series
The HP & HL 800 series offers exceptional cleaning, economically and ecologically in the 35-90 pound load capacities (see specifications) with a wide or narrow footprint to properly accommodate your needs for installation.
Multi-stage solvent/water separation system.
Large-access loading door.
Cyclonic Airflo™ basket
Dialog™ Computer with Dialog Plus™.
Front digital solvent/air temperature display panels.
Easy front access to electronics, computers and still control components.
Two/three holding/transfer tanks with a slanted base, LED illuminated sight glasses (optional).
Sensor Plus™ to prevent foaming and bacteria growth during the distillation process.
Illuminated front sight glass for still and basket solvent washdown inlet.
Optional solvent heating and Unibet feature available.
Optional LED front-loading door light, idiomatic still cleaning system with an optional rake.
Union's I-Connect system (optional) allows remote viewing of the machine's operation and data logging.
All electronic components are ETL-listed.
VENDING MACHINES
The Coffee
You Want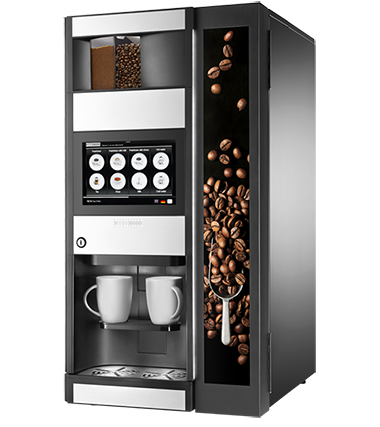 We offer a wide range of biomedical and pharmacy refrigerators and freezers. Today's refrigerator and freezing equipment must guar...
Hobart has been in business from 1883 when the Hobart owner produces its first dishwasher, later Hobart produced the first cooking...
We are a sole distributor of Primus Marine and Land part of Alliance laundry Systems - With over 100 years´ experience competing i...
Infrico was born in 1986 with a clear objective: to generate the best cooling solutions adapted to the specific needs of each clie...