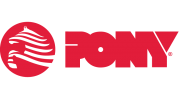 ANGEL 2.0
Shirt finisher – Single buck shirt press – Mod. Angel 2.0 Even unskilled operators can use this machine, thanks to the simple and intuitive controls, thereby reducing labour costs, while the outstanding constructive features and the high-quality finish avoid any final shirt touch-ups: energy consumption is widely reduced and the finishing quality is always incomparably high standard.
The powerful hot airflow and the two steam-heated finishing bucks with Teflon allow excellent shirt finishing in less than 30 seconds. This single buck shirt press is also equipped with a "touch screen" PLC, allowing total control of the machine, in any of its operations.
The shirt finisher is equipped with Height-adjustable, pneumatic device for sleeve tensioning with two Teflon-coated sleeve placket presses for a perfect sleeve finishing.
Available options:
SMALL dummy (as an alternative to standard dummy)
Short-sleeve clamping device
Water spray gun with support and condensate tank
Mirror
Request a quote